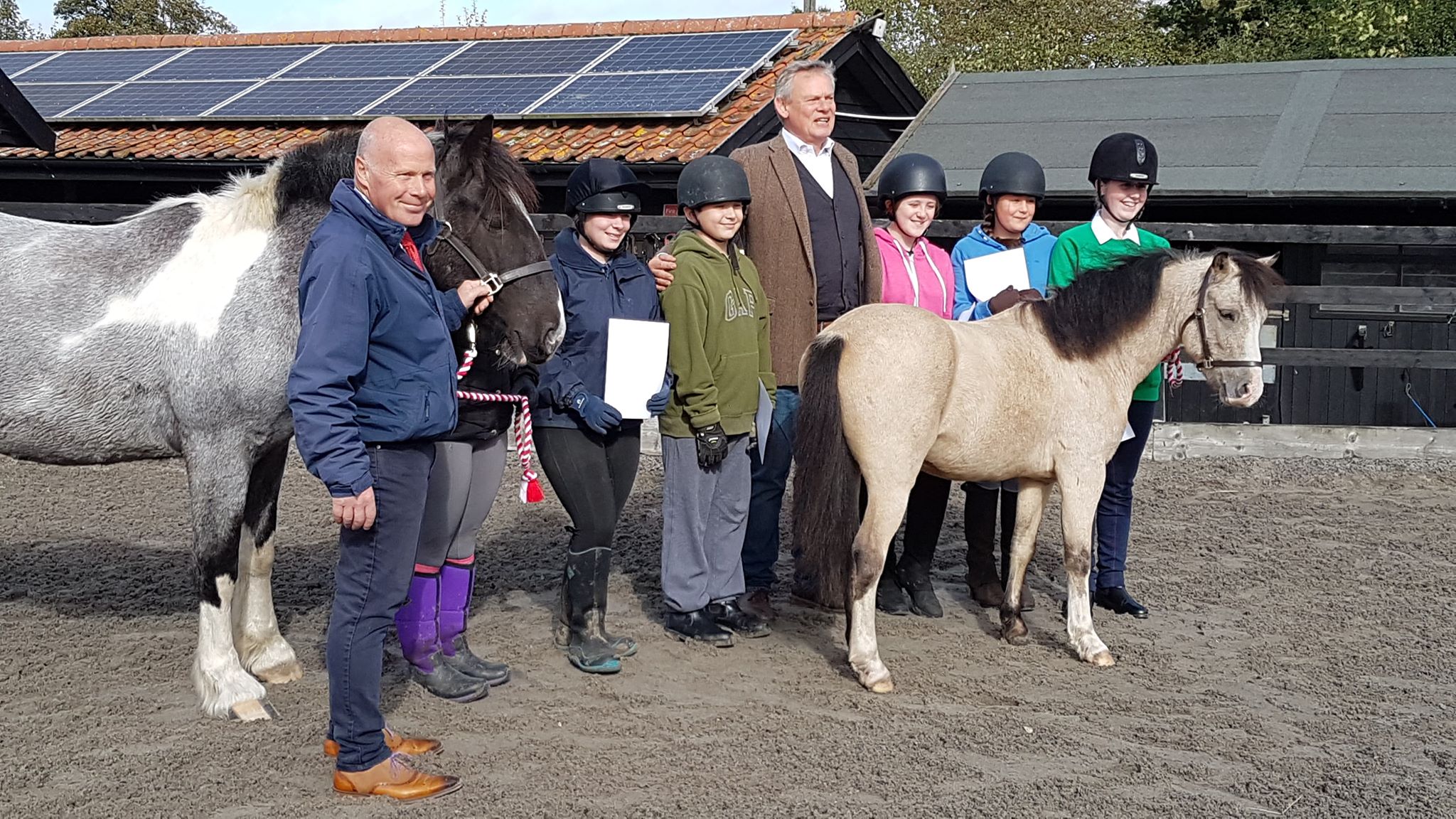 The launch of the BHS/RSPCA rescue scheme was held at Limes Equestrian in the Autumn of 2019. Martin Clunes with some of the CLTH youngsters and the 2 ponies we received from the scheme. Cobain and Dancer.

The Vision
To inspire disengaged individuals to reconnect with society through working with horses
The Mission
To give young people, regardless of their background, the opportunity to develop their skills enabling them to return to education and/or employment
CLTH is an educational, character building programme. The youngsters work through the BHS Achieve Awards in stable management. There is an option to ride too. The youngsters don't need to have experience with horses to start the programme.
The programme itself consists of a network of achievements relating to responsibility, teamwork, communication, building relationships personal achievement and confidence within a progressive learning environment.
If you would like further information about the programme please contact Ian Dobson on 07831 366733